Audi Electric Vehicles for Charlotte Drivers
Audi has always been on the innovative end of the market, and our team at Audi Northlake wants to show you what that means for electric and plug-in hybrid Audi models. We can explore the selection of electric cars and SUVs to ensure you get into a model you will love for years to come. Learn more about each electric Audi, and then reach out to our team for a closer look at the one you want.
Schedule Your Test Drive Today to See Which Is Right for You
When you want to buy a new electric Audi model, Audi Northlake is the dealership for you. We are excited to work with you and show you the benefits of an electric vehicle. Audi is a brand trusted for its enticing performance and advanced features, being an easy choice for any enthusiast.
Call, email, or visit our dealership with any questions you have about the electric car or SUV you want for every Mooresville drive.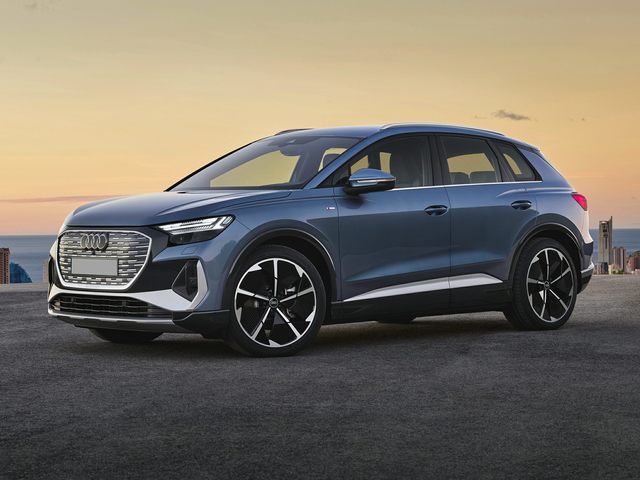 Audi Q4 e-tron®
When you're looking for the luxury of an all-electric vehicle in the sophisticated package of an Audi, the Q4 e-tron® should be a top choice. With up to 295 horsepower, about 38 minutes to go from 5% to 80% at a public DC fast charger, and a wide range of intuitive features, it will be easy to see how this is the model for you. Get inside to see the possibilities a powerful engine and up to 53.1 cubic feet of cargo space can provide.


Audi Q4 Sportback e-tron®
The main distinction between the Q4 e-tron® and the Q4 e-tron® Sportback is the body shape. The sleeker roofline slopes down to create an athletic silhouette while still offering up to 54.4 cubic feet of cargo space. With its estimated range of 241 miles and shared powertrain with the Q4 e-tron®, you will be able to enjoy every minute of ownership.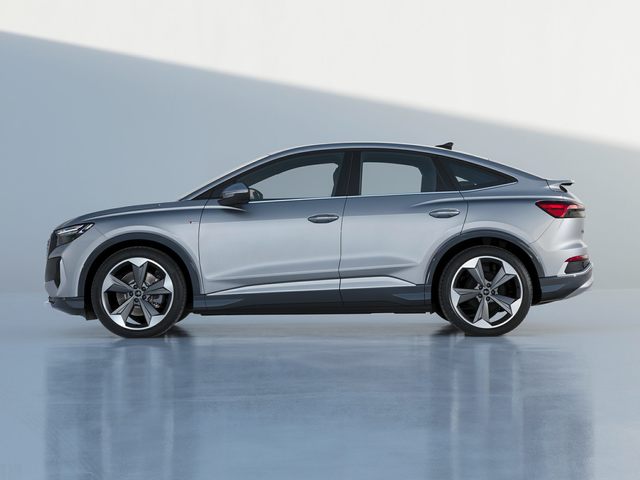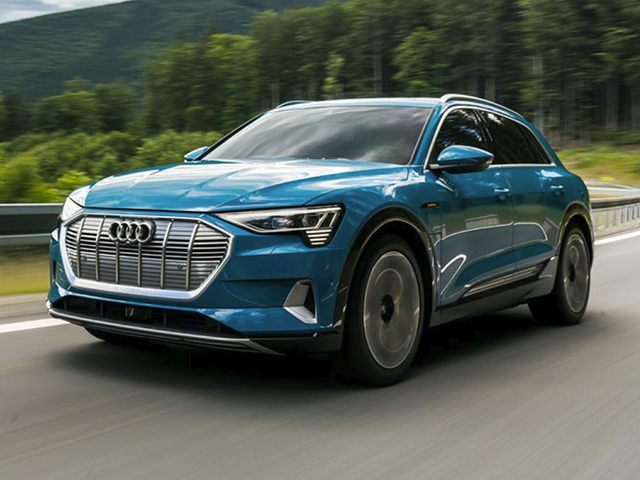 Audi e-tron®
The first electric SUV from Audi continues to make a splash in the market. The powerful performance - up to 402 horsepower and 490 pound-feet of torque - pairs well with a range up to 222 miles. Pressing on the pedal provides instant access to your torque, while the quattro® all-wheel drive system maintains traction and control through even the harshest conditions you might encounter. Towing up to 4,000 pounds allows the Audi e-tron® to bring along the gear and equipment you could need.


Audi e-tron® Sportback
Choosing the e-tron® Sportback combines function, form, and power. Audi proves time and time again that electric SUVs don't need to be boring or bland, giving the Audi e-tron® Sportback an edge over any other model you might be considering. The bold front end and sweeping roofline create an SUV that you will appreciate for any Concord commute, errand, or road trip. A little interior space is lost with the roofline design, but not much.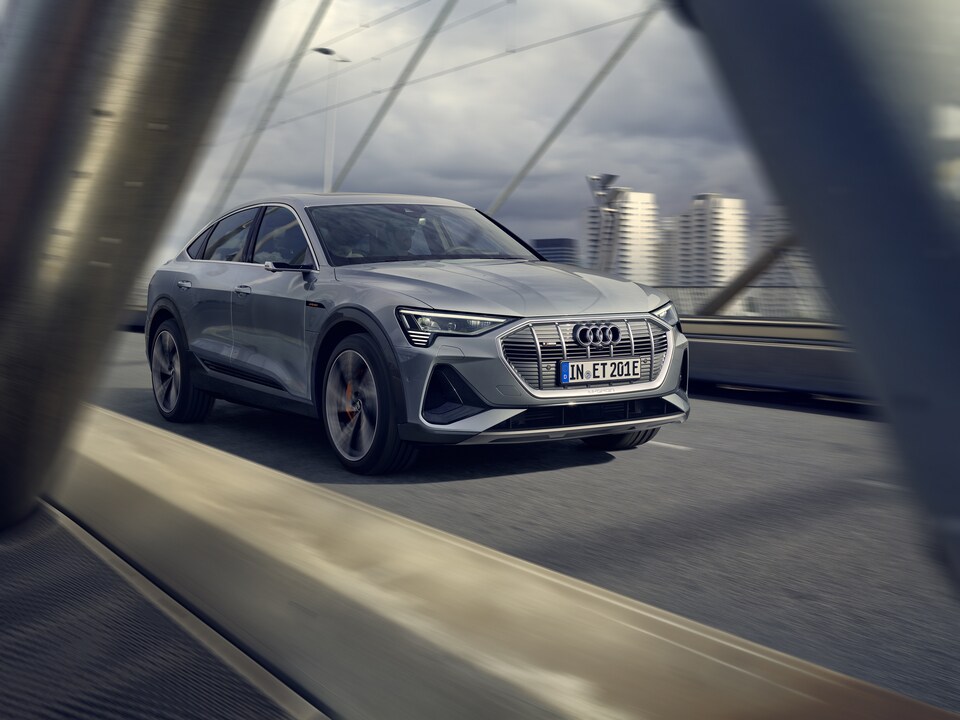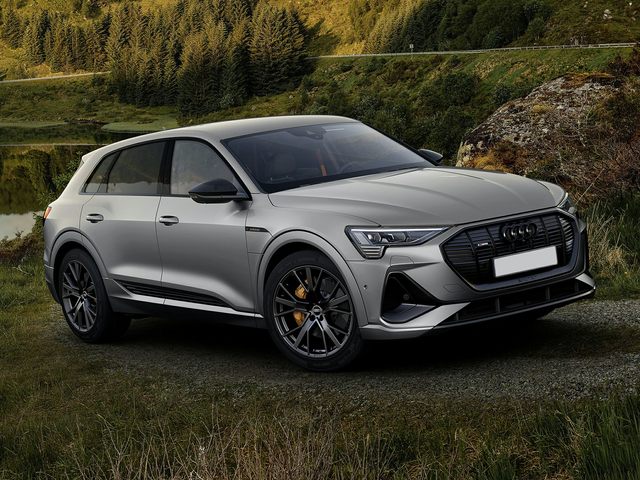 Audi e-tron® S Sportback
The e-tron® S Sportback mimics the performance of the base e-tron® S, having a motor for the front wheel and two motors for the rear wheels. The sporty lines create a sense of motion even while parked, making it one of the most attractive models a Lake Norman driver can choose. The e-tron® S Sportback comes with an estimated range of 208 miles, standard heated front and rear seats, and a standard dual-touchscreen display. Explore the wide range of standard features to see how you and your passengers will enjoy your time inside.


Audi e-tron® S
The heart of a performance vehicle with the versatility of an SUV can make the Audi e-tron® S the right choice for many drivers. Having a max of 469 horsepower and 717 pound-feet of torque shows the true capabilities of electric vehicles. The unique bumpers, roof rails, and mirrors are some of the unique features of this trim, helping it draw your eyes as soon as you visit our dealership.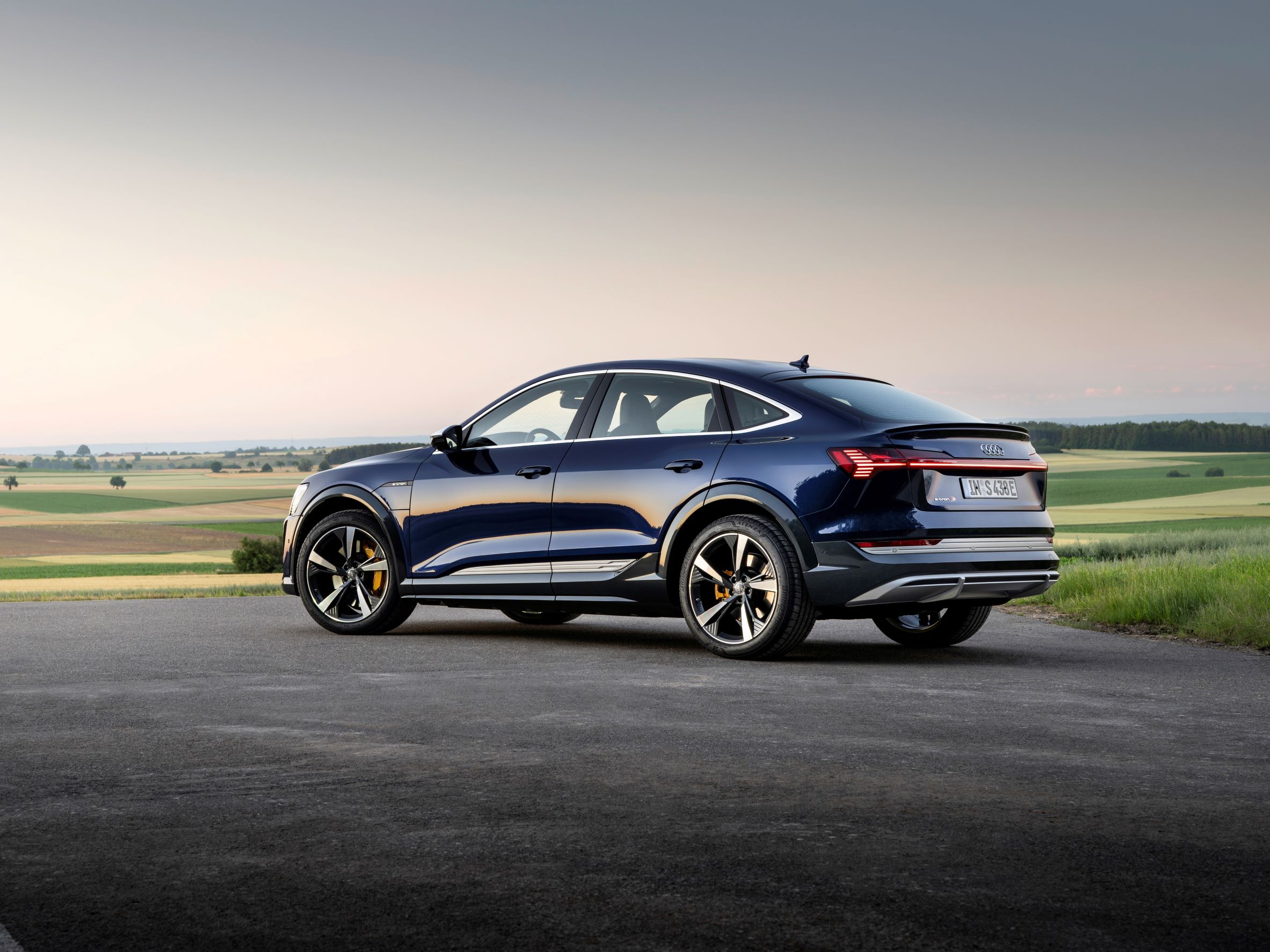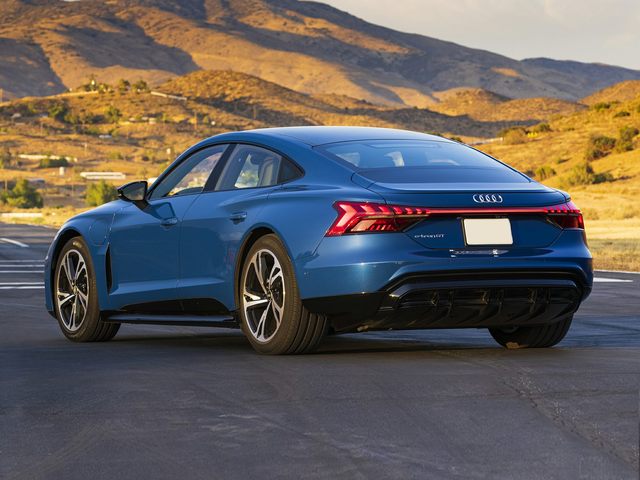 Audi Q5 TFSI e
Unlike the other models listed so far, the Audi Q5 TFSI e is a plug-in hybrid that gives drivers the best traits of a combustion engine while adding an electric motor for improved performance and efficiency. With a peak system output of 362 horsepower, 369 pound-feet of torque, 54 max cubic feet of cargo space, and 25 MPG combined, the Audi Q5 TFSI e is a well-rounded vehicle to serve your needs.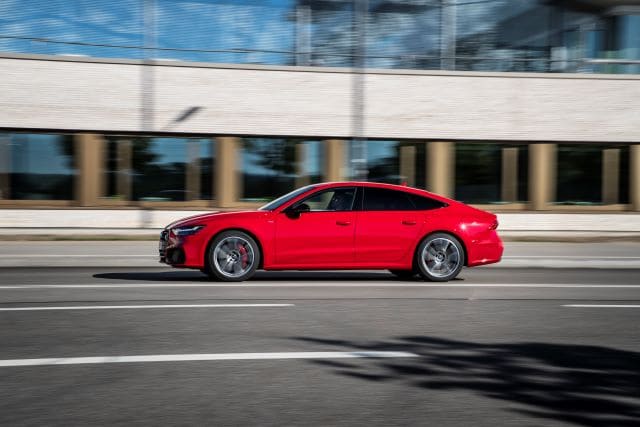 Audi e-tron® GT
When you're looking for a grand touring model that shows the racing heritage of Audi, one of the e-tron® GT models offers the powertrain options you'll need. The RS e-tron® GT provides 637 horsepower when boost is engaged, making for a 3.1-second zero-to-sixty time. The interior continues to be among the most luxurious, with aluminum shift paddles and a flat-bottom Alcantara® steering wheel.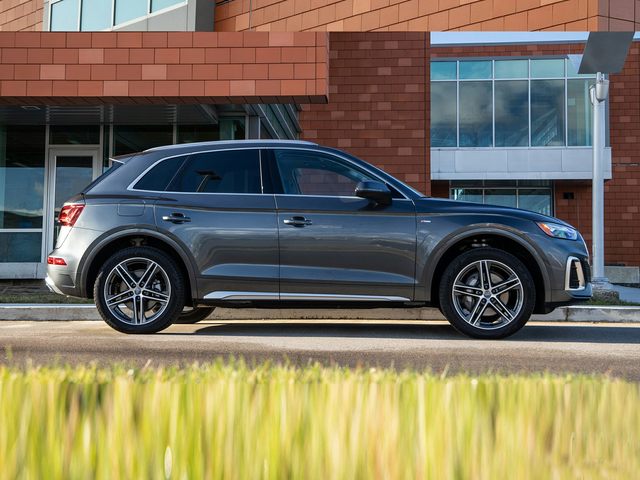 Audi A7 TFSI e
As the most modern state of the iconic Audi model, the Audi A7 TFSI e provides the power and efficiency many drivers are looking for without losing the look they've come to love. The low and athletic stance highlights the willingness of the A7 TFSI e to pounce as soon as you press on the accelerator. The intuitive MMI® touch response system is responsive and controls nearly every setting for comfort and media, allowing you to easily control everything you could need.