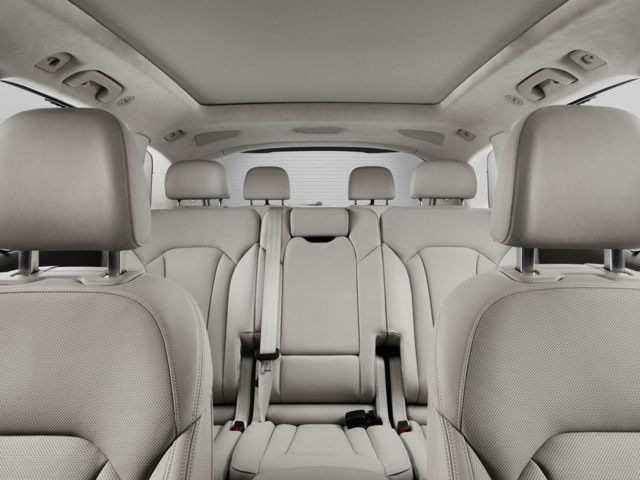 Contrary to what anyone may say, you really can have it all--at least, when you shop with Audi Northlake.
Our Audi demo vehicles, available for purchase at our Charlotte location, do let you have it all: the car you want, at the price you want, when you want.
We're pleased to be able to keep a well-stocked fleet of demonstration vehicles on hand for use by our managers, personnel, and select clients, which means we are frequently able to refresh our inventory of demo vehicles available for purchase.
However, if we don't have models for sale at the moment, we encourage you to contact us--we can work with your requests.
What's the Difference Between a Used Audi and a Demo Vehicle?
Our "demonstration cars" are vehicles that we've hand-selected for business use and as occasional loaner cars. These low-mileage, like-new luxury cars serve their purpose for about a year or so, and then are retired.
Audi Northlake offers these demo sedans and SUVs for thousands below original price, without the used-car jitters that often scare people away from buying pre-owned.
Our demo vehicle inventory is the easiest way to get a high-quality Audi A3, A6, or Q7 demo vehicle at a competitive price.
How Does a Demo Vehicle Benefit the Buyer?
One of the biggest benefits of purchasing a demo vehicle from a dealership is avoidance of major depreciation; all new vehicles (especially new luxury vehicles) take the largest hit in depreciation the first time they leave the lot. Some cars can lose thousands of dollars of value in an instant.
When you purchase a loaner or demo vehicle from a reputable dealership, you get to avoid that loss of value entirely--we accept the cost for the privilege of being able to offer premium rentals to our clients.
Additional benefits include the peace of mind you enjoy from driving a diligently-cared-for vehicle that has only ever been maintained and detailed by the people who know it best.
Since our Audi demo vehicles are reserved for business and for clients trying to get a feel for the brand, they are only lightly used around town. They are never exposed to the harsh lifestyle elements that make a conventional used car less desirable, and they are maintained to the highest possible standards. It's an exceptional value on a used Audi model with few miles and plenty of potential.
Contact Audi Northlake to learn more about demo vehicle sales, or explore inventory to see all of our pre-owned Audi models for sale in Charlotte.