A boutique experience at Audi Northlake
Audi is more than just a brand; more than a car; more than a vehicle. Audi, to its true enthusiasts, is a way of life.
And you can complement your lifestyle, travels, and personal sense of style by selecting from hundreds of available parts and accessories for Audi A-Series, Q-Series, S performance models, Audi TT and TTS, and ultra-performance R-Series cars.
Our parts store is located on-site at our luxury car dealership, so you won't have to go out of your way to find the Audi parts and accessories that you're looking for.

We take the service experience beyond just sales.
Our Audi parts store goes above and beyond to offer more than just a selection of products. We give you a clean and comfortable shopping experience, with on-site refreshments, access to professional assistants, and competitive prices that let you splurge without the guilt trip.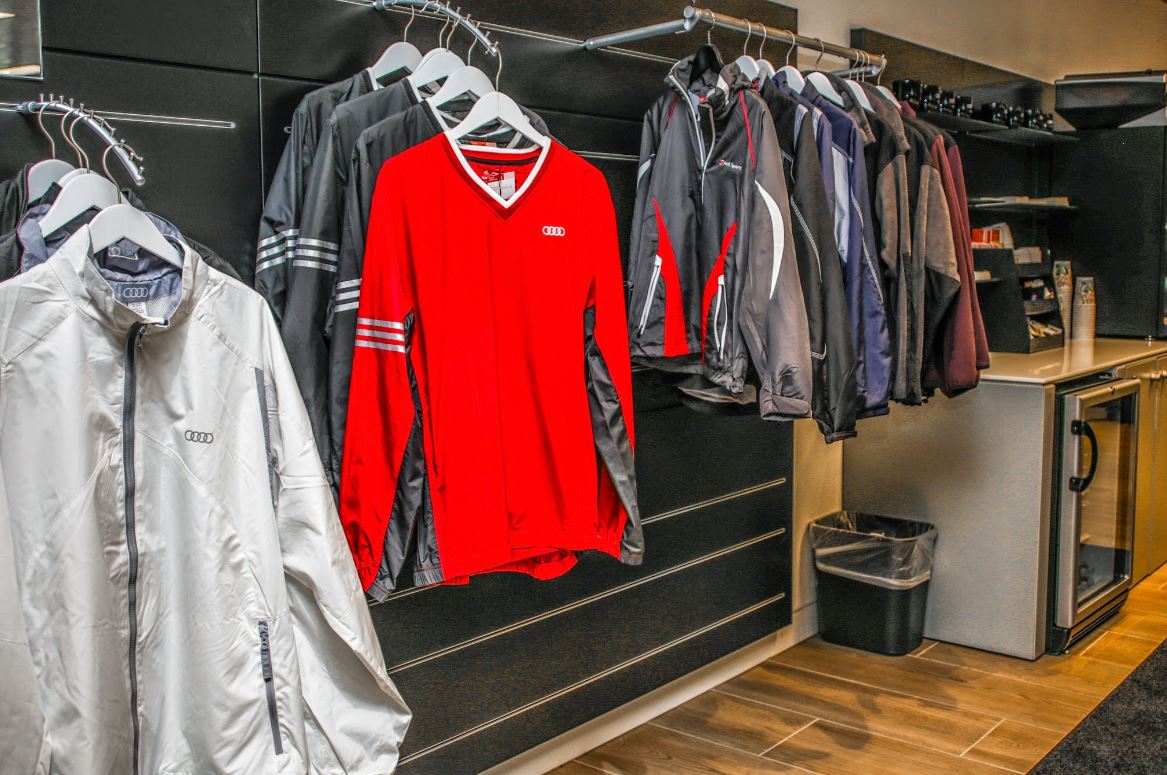 Visit our Charlotte location at 10831 Northlake Auto Plaza Boulevard to get open, responsive, and expert advice and assistance from the people who know our products best.
Whether you're looking for basic replacement parts, travel or storage equipment like rooftop cargo boxes, duffel bags, or storage organizers, or lifestyle gear to show your Audi pride, our comfortable and well-stocked parts store can help you find what you need.
Shop the online parts catalog to see a full range of products, or call us if you're interested in placing a special order.