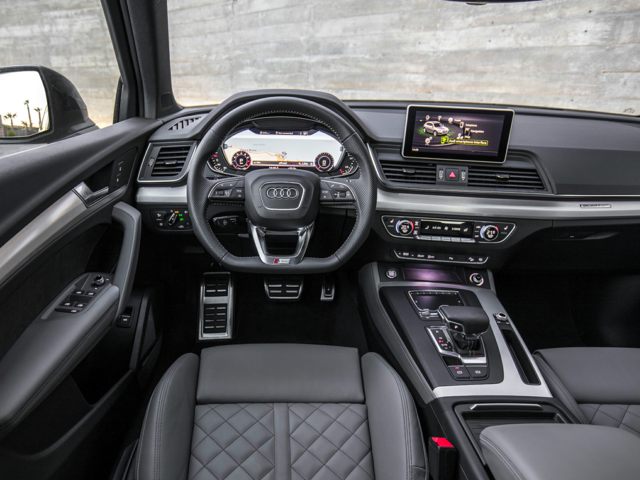 U.S. News & World Report's automotive division recently released their competitive list of the Best Luxury Compact SUVs for 2017--and the 2018 Audi Q5 took home the winner's cup with ease.
Though that shouldn't be too surprising.
In the spring, we looked at new major updates for the Audi Q5; enhancements, redesigns, and new tech that made this popular SUV an even more aggressive rival to other premium compact crossovers on the market.
It would seem that the industry is really taking notice of the impressive and powerful new SUV.
U.S. News & World Report frequently releases "Best Cars" list for segments ranging from economy cars to trucks to large luxury vehicles--but for 2017, the compact luxury SUV segment has possibly been one of the most competitive, which makes Audi's big win all the more thrilling.
How were the cars ranked?
U.S. News analyzes independent, third-party reviews of top luxury SUVs on the market and uses feedback and impressions from expert critics to get the best all-around view of how a vehicle performs, looks, feels, and satisfies.
The 2018 Audi Q5 received a 9.3 out of 10 for an overall score, beating the runner-up compact luxury SUV--the 2018 Porsche Macan--by a full 0.4 points.

The rest of the packed scored fairly similarly, but the Audi was the only crossover to receive higher than a 9.0.
You can read their findings--and see the full list of rankings--by clicking here. You can shop new Audi Q5 SUVs for sale in Charlotte by exploring new inventory online or by visiting us in person to see this exceptional new crossover in the metal.