2019 Audi Cars: The New Models Have Arrived!

Audi is moving in a very exciting direction; it's adding not just new performance cars, new sports sedans, and thrilling new crossovers and coupes, but diving into electric vehicles, new hybrid options, and new technologies. Every new Audi model release is a burst of excitement, but some are more than just exciting--they're groundbreaking.
We at Audi Northlake are your local Charlotte experts in all things Audi, because we're passionate about performance, and obsessed with the brand. We'll be previewing new and upcoming Audi models here to help you learn all about what's new for Audi, what's coming to the market in the next few months or years, and how you can order the new luxury vehicle that's right for you.
2018 and 2019 will be big years for Audi, as the automaker rolls out redesigns of top sedans, introduces brand-new models, and sets new standards for the industry.
Read on below to learn more about the new 2019 Audi models.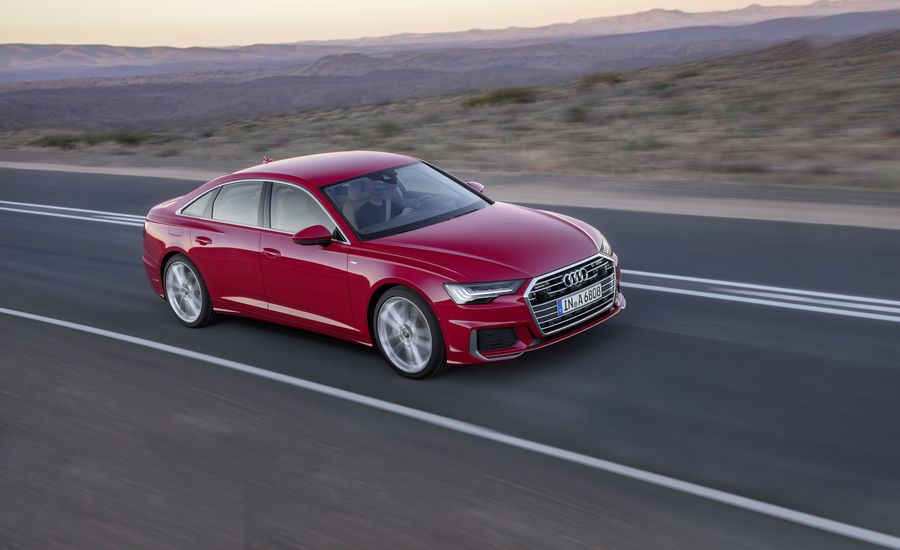 2019 Audi A6
The Audi A6 is all-new for 2019, completely redesigned from its previous generation. There are some key styling elements that remain as a carryover, and fresh design cues on the 2019 A6 follow in-line with similar updates made to the new A7 and A8 sedans.
The 2019 Audi A6 features new, redesigned LED lighting at the front and rear fascia--the use of smarter, brighter lights means that this sleek midsize sedan can be designed with thinner head and tail lights without compromising visibility. Audi will be releasing a 2019 A6 Avant hatchback, but sadly only in Europe; at this time, we won't be seeing a new 2019 Avant in the US.
Quick Specs
Engine performance: 3.0-liter turbocharged V6 engine with Mild Hybrid Electric Vehicle technology, seven-speed dual-clutch automatic transmission, good for 340 horsepower and 369 pound-feet of torque; available with quattro all-wheel drive with ultra technology.
Styling: The 2019 Audi A6 features a unique rear end compared to the brand's other large sports sedans, with LED piping in its front and rear lights, and a striking curved roofline.
Tech and features: Available Virtual Cockpit with 12.3-inch information screen; offers Audi's latest MMI touch-response dual-screen system, with a lower 8.6-inch screen and a higher-placed 10.1-inch infotainment screen.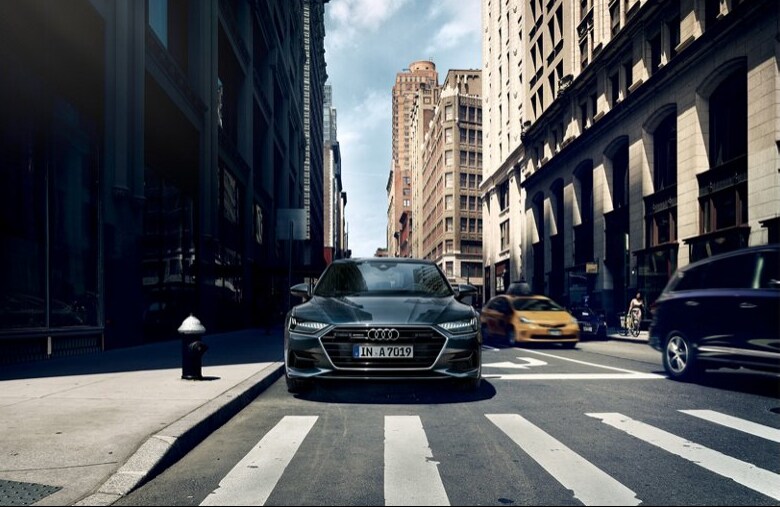 2019 Audi A7
The Audi A7 is a relatively new model offering in the lineup, having joined the family for the first time back in 2012; but that just makes this new redesign even more welcome and striking. This four-door coupe was one of the most popular models in its class in Charlotte for the previous generation, and upgrades for the second-gen car are sure to continue the trend.
The new 2019 Audi A7 features a new signature lighting feature in the form of a thin, aggressive taillight bar that stretches across the full distance of the rear fascia. This light bar, however, is just  one cue in a whole new language of design that Audi will be rolling out for more models going forward. The interior receives an update that focuses more on elegance and genuine quality than on flashiness or grandeur.
Quick Specs
Engine performance: 3.0-liter turbocharged V6 engine with Mild Hybrid Electric Vehicle technology, good for 340 horsepower, paired to Audi's seven-speed dual-clutch automatic transmission with quattro all-wheel drive; the 2019 Audi A7 is expected with a 0 - 60 mph time of around 5.3 seconds.
Styling: New, larger hexagon Singleframe grille; flared fenders and a new taillight; a gorgeous, low shoulder line and a steep sportback roof.
Tech and features: Standard dual-screen MMI infotainment system, with two stacked haptic touchscreens--a 10.1-inch screen for media, calls, features, and more, and an 8.6-inch screen for vehicle and seat control functions.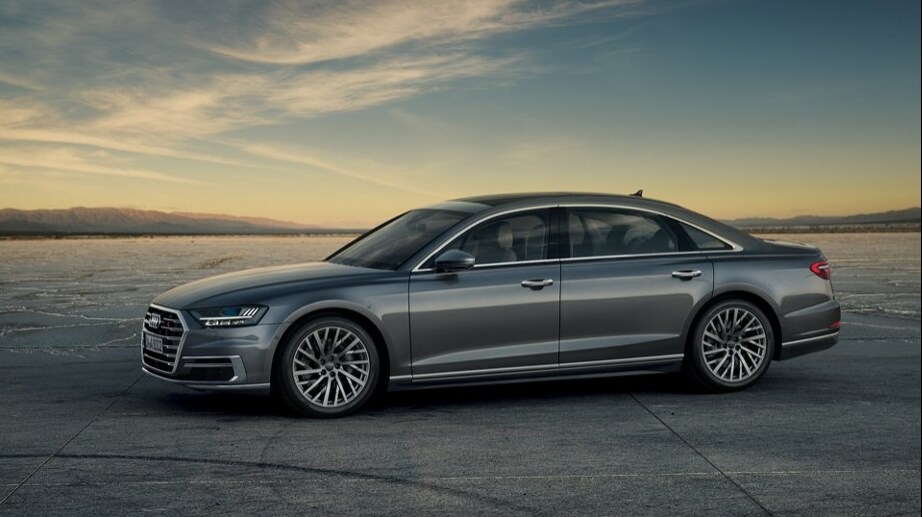 2019 Audi A8
The Audi A8 is rolling out a new generation of ultra-spacious, ultra-luxurious, and ultra-intelligent large sports sedans. The new 2019 model has been previewed by experts as the "most technologically advanced car in the world", dressed to the nines with incredible new driver-assistance and autonomous driving features, as well as with advanced new engineering features and infotainment technologies.
The new 2019 A8 is taller and longer than its previous generation, expanding interior space for both passengers and cargo, and packs as much new technology into the expanded cabin as possible. The A8 competes with some of the toughest rivals in the business, so Audi pulled out all the stops.
Quick Specs
Engine performance: Standard turbocharged 3.0-liter V-6 with Mild Hybrid Electric Vehicle technology, paired to an eight-speed automatic transmission with paddle shifters--together good for 340 horsepower and 369 pound-feet of torque. quattro all-wheel drive comes standard on all models.
Styling: The 2019 Audi A8 adopts the brand's exceptional new design language, including a broad new taillight bar, a larger, sharper Singleframe grille, and a classic sedan slope to the roofline.
Tech and features: Traffic Jam Pilot, Parking Pilot, Garage Pilot, and a "Preview" function; the 2019 Audi A8 is expected to be able to offer Level III Self-Driving Capability; cabin features include Audi's dual-screen infotainment system and full customization for interior and seating position and temperature.