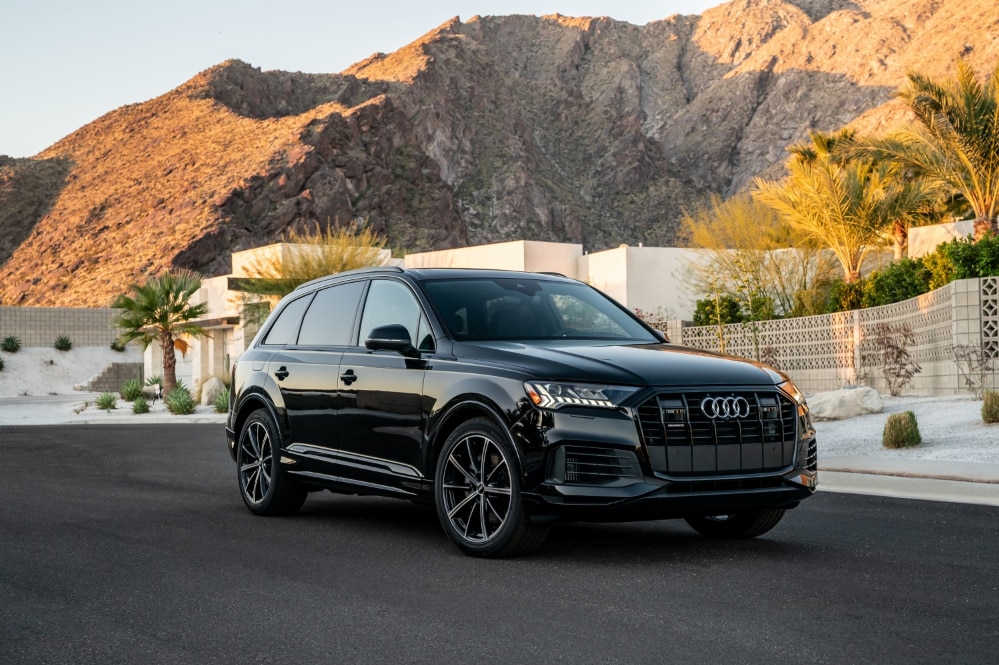 Many are already talking about what updates the 2021 Audi Q7 will have, and our Charlotte, NC is here to help you see it all. We know that many of you have already seen the Audi Q7, but what comes next for it? It's hard to improve on such an impressive model, but Audi continues to exceed driver's expectations with their innovative and dependable vehicles.
A Closer Look at the 2021 Audi Q7
The 2020 model year came with many updates for the Audi Q7 and 2021 follows suit. Additional driver assistance features, other packages, and a little reshuffle of features in those packages keeps this SUV more than just a little entertaining. The newly available Executive Package combines the Cold Weather, Warm Weather, and Driver Assistance packages for the Premium Plus Trim, letting you tackle any conditions that you travel through.
There are many features carrying over, including the impressive engine options, Audi quattro® all-wheel drive, and a variety of infotainment features, so be sure to see what a new Audi Q7 has available when you visit our dealership. We can give you an idea of what each option can offer and how it could be the one that you want in your life or if you want to wait for the newer model year.
Contacting Our Team is Easy
You can call, email, or chat our team to learn more about upcoming Audi models or if you are interested at looking at all the newest Audi options on the market. We're happy to answer any of your questions and making sure you will have access to what you need for the road ahead. Many drivers are looking forward to the 2021 Audi models, and we can give you an insight as to what to expect from them.