---
See Us In Action

Watch our latest overview video to learn more about our efforts and see our teammates in action. Hear what Hendrick Cares means to them and our community partners in their own words.

Watch Now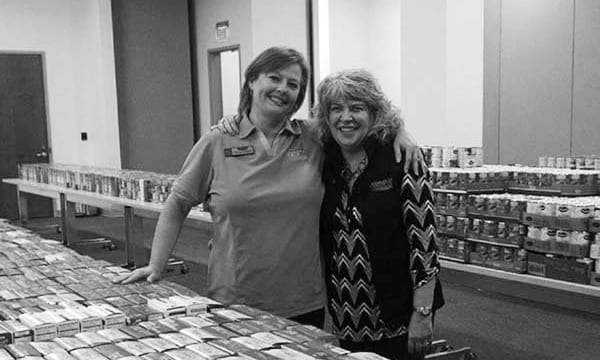 Since 2001, Hendrick Automotive Group has organized an annual meal drive to collect, assemble and deliver traditional holiday meals complete with turkey and pie to families, just in time for Thanksgiving. To date, nearly 30,000 meals have been donated to help feed 119,000 people.
Click here
to watch a brief video about the meal drive.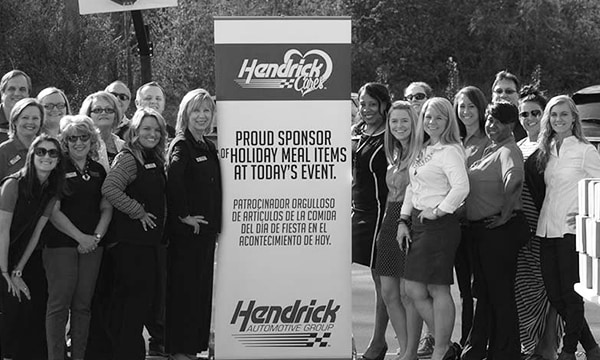 Teammates volunteer to collect, package and distribute meal items prior to spring break - a week seen by many families as 10 days without access to school-provided breakfasts and lunches for their children. This program began in 2011. Including the 2020 Spring Meal Drive, 32,600 meals have helped feed more than 130,500 people.
Click here
to watch a brief video about the meal drive.
---
Our Initiatives
Hendrick Automotive Group dealerships are out in the community making a difference year-round. Take a look at some of our partnerships and dealership-lead efforts.
 

Second Harvest Food Bank of Metrolina / School-Based Mobile Pantry

This program is designed to supplement our Backpack Program at higher poverty elementary schools in our region. To help ensure that our children have enough nutritious food to eat and come to school prepared to learn, this program provides on-site food shopping for low-income families. Each pantry provides staple goods, produce, meat, eggs, whole grain breads and essential non-food items like toilet paper and diapers, on average providing 40 to 50 pounds of food per family. The Food Bank will provide one Pantry per month at Berryhill that Audi Northlake helps contribute to and support by sending employee volunteers. 
Boys to Men Foundation

BTM strives to give young men constant positive male role models, effective relationships, community involvement, interactive teachers, open communication, love and a nurturing environment. Our main program with BTM is the Summer Apprentice Program - 10 Students are selected to spend time in each dealership at Northlake learning about our culture, careers, and Core Values. We also allow the students to shadow our teams in each department to educate them on what the jobs actually look like and entail.