The Benefits of Choosing a 2021 Audi e-tron as Your Next Vehicle
When you are looking for an SUV that will stand out from the competition, we're certain that the 2021 Audi e-tron will be the right choice for many of you. Our experts can answer your questions to help you feel certain that the 2021 Audi e-tron comes with everything you need for the time you spend inside. We encourage you to learn more about all-electric Audi models so that you will feel confident about your next vehicle.
The trims of the 2021 Audi e-tron include Premium, Premium Plus, and Prestige so that you are sure that you can get into one that has the features and capabilities you need for every drive.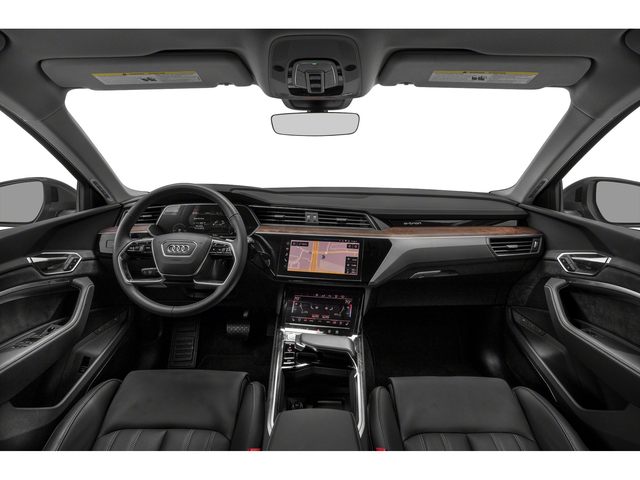 Interior Features & Design
As you would expect from a premium luxury SUV, the 2021 Audi e-tron has a variety of features that will keep you comfortable during the time spent inside. With quad-zone automatic climate control and heated front seats, you will be able to tailor the interior to be right for an adventure to the beach or to get to the top of a mountain.
While other models make you upgrade for leather upholstery, the 2021 Audi e-tron comes with it standard. Upgraded trim levels add ventilated front seats, heated rear seats, perforated leather, and massaging front seats to ensure you will find everything you need in the 2021 Audi e-tron.
Exterior Features & Design
Audi models have some of the most iconic designs, especially for their all-electric lineup. The 2021 Audi e-tron has a sleek and elegant design that helps it stand out from other SUVs you might be considering. Every line of the 2021 Audi e-tron makes it among the most aerodynamic to improve performance and efficiency. There is even a long light bar along the tailgate to give a three-dimensional design to this exciting SUV.
There are a variety of features that will keep you prepared for any errand or adventure you have planned. There is a hands-free power liftgate that makes it easier to load all your gear into your SUV. You will also have a panoramic sunroof to enhance the sleek design and let natural light into the cabin.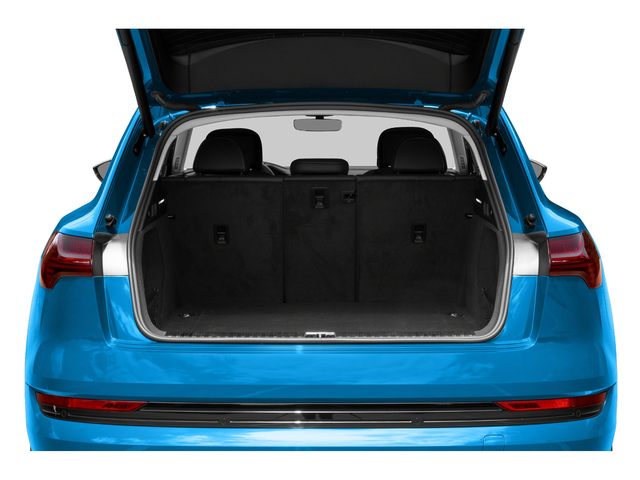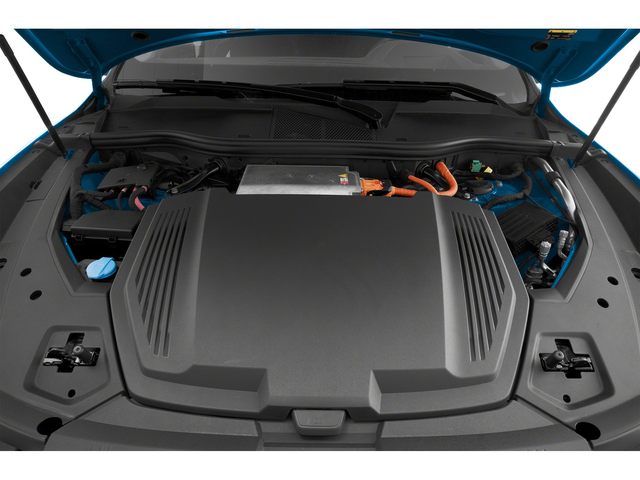 Technology & Safety
An all-electric SUV like the 2021 Audi e-tron has many safety features you can enjoy. With blind spot monitoring, rear cross traffic alert, lane departure warning, and more, you will feel confident during every drive. More advanced features are available like a head-up display, traffic sign recognition, and adaptive cruise control.
You will be able to stay connected to your smartphone when you choose the 2021 Audi e-tron. A dual-screen infotainment system with 10.1- and 8.6-inch screens, Apple CarPlay® and Android Auto™, and a 12.3-inch digital gauge cluster ensure you will have everything you need the time you spend driving.
Performance & Eco Options
The 2021 Audi e-tron offers an exciting performance to ensure you will enjoy even the most boring daily commute. The same powertrain offers you 355 horsepower consistently, with power bursts up to 402 horsepower. The all-wheel drive system will help you maintain the best traction and control through any conditions on your route.
The electric powertrain offers an efficient performance without sacrificing the fun that Audi models are known for. You'll be able to appreciate the 222-mile EPA estimated range of the Audi e-tron. The range helps you enjoy every commute and adventure you have planned.