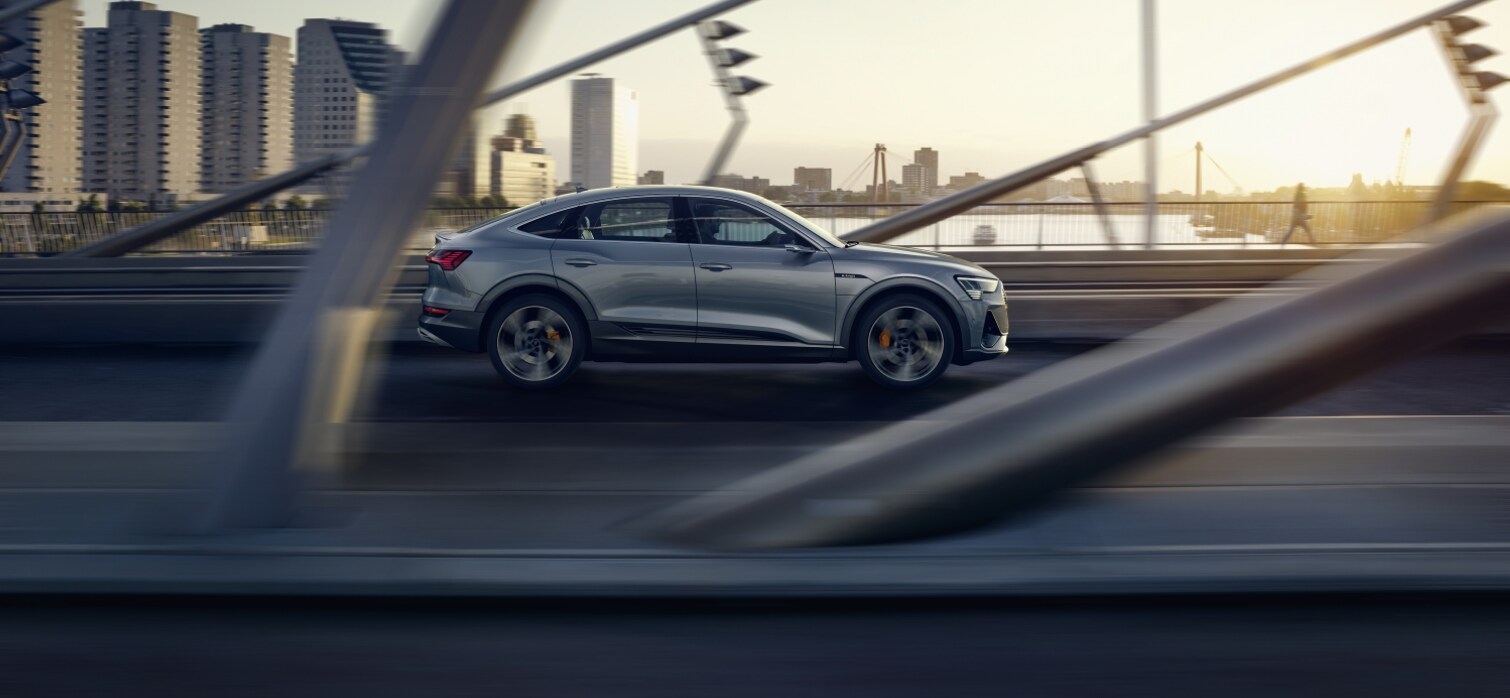 If you are looking for the most advanced Audi model yet, then you won't need to wait much longer. The 2021 Audi E-Tron Sportback comes with some of the most advanced features that you'll love, accompanied by a powerful performance that is like nothing Audi has ever offered before. Reach out to our Charlotte Audi E-Tron Sportback experts so that you can learn more about what the upcoming 2021 Audi E-Tron Sportback will offer.
An Exciting Driving Experience
Exciting might be an understatement for the 2021 E-Tron Sportback. There are up to three electric motors placed on this model, offering 496 horsepower and 718 pound-feet of torque. This is a 94-horsepower improvement over the standard e-Tron, giving you an exhilarating performance for the time you are inside.
The 2021 Audi E-Tron Sportback comes with torque vectoring to make handling every corner more enjoyable. Torque vectoring redistributes power while turning, sending more torque to the outside wheel to help rotate the vehicle through every corner. This quick-response system makes sure you enjoy every aspect of driving.
Finding More Information About When The 2021 Audi E-Tron Sportback Comes to Charlotte
Our team is happy to answer your questions and to make sure you can see why this is a model that is worth waiting for. The performance of this model is only one of the advantages, it also offers a spacious interior and innovative features, making it well-rounded for the needs of any driver. We are just as excited as you are to have this model on our lot as soon as it is released.
Be sure to check our website or reach out to our experts often, we will share all the information that we get about the 2021 Audi E-Tron Sportback's Charlotte release.